ecent hebben we een nieuwe en bijzondere variant van dit type beurswand/beursstand systeem toegevoegd; Outstanding Fabric Pro Backlit.
Trek de aandacht met LED backlighting
Net als de "gewone" Outstanding Fabric Pro is deze beurswand gebaseerd op een lichtgewicht pop-up frame. In het frame worden aluminium profielen geklikt waar het speciale doek (sublimatie stretchdoek afgewerkt met een siliconen pees) in gespannen wordt.
Anders aan deze nieuwe variant beurswand is echter dat er in het frame oprolbare led-strips worden gehangen. Deze verlichten een ander en speciaal soort backlit doek van de achterkant. Hierdoor ontstaat er als het ware een heel grote lichtbak. Bijzonder strak en zeer opvallend! Ideaal dus als beursstand of als onderdeel van een beursstand met een zeer hoge aantrekkingskracht.
Van beurswand tot modulaire stand
Omdat verschillende frames/modules aan elkaar te koppelen zijn (recht of onder een hoek) maak je van meerdere Oustanding Fabric Pro modules heel gemakkelijk een kleine modulaire beursstand. Ideaal voor vakbeurzen, publieksbeurzen en evenementen.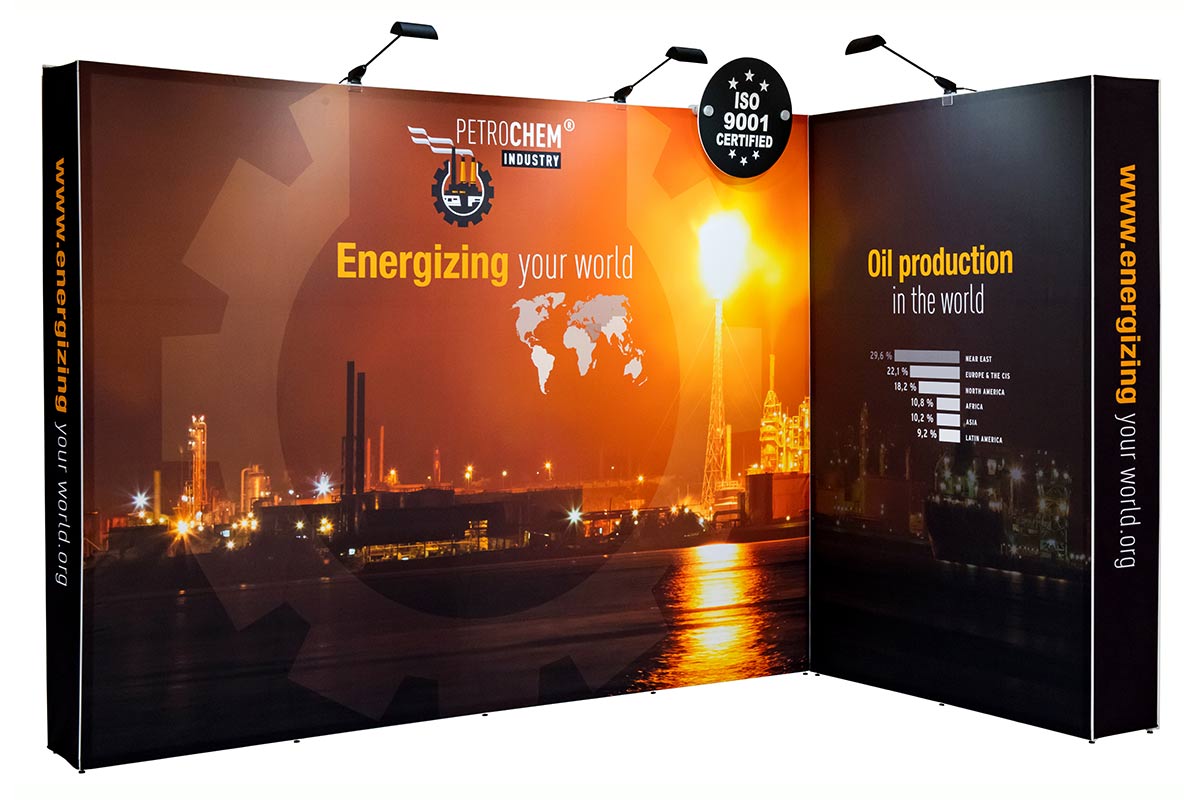 Meer weten? Neem contact met ons op voor meer informatie of maak een afspraak in één van onze showrooms om de Outstanding Fabric Pro / Backlit live te bekijken.